Recorded: April 12, 2014 — Language: English
Learn how to let other people connect straight to your computer, so your Python web apps, email services, or anything else can be seen by the world. It starts simple, then explains when and how to use SimpleHTTPServer, ssh tunnels, Pagekite, and IPv6. You can use these tools for temporary connections, like sharing an in-progress demo, or for permanent connectivity for your home server.
Recorded: March 13, 2013 — Language: English
This tutorial teaches basic web development for people who have some experience writing HTML, CSS, and front-end Javascript, but have little or no experience building an end-to-end web application.
Together we will build a basic social bookmarking application using Django!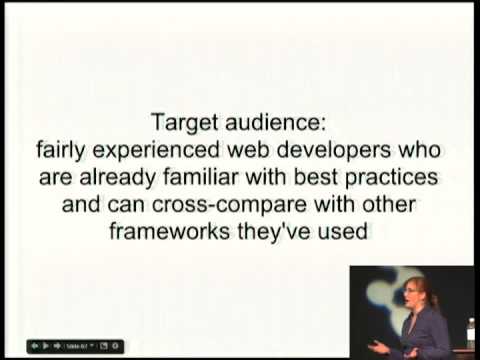 Recorded: March 11, 2012 — Language: English
This talk evaluates a well-known free software tutorial (the official Django tutorial) from the perspective of a web development novice in order to point out omissions and common sticking points and suggest improvements. More generally, this talk is useful to anyone looking to improve their project's tutorials and other newcomer-targeted documentation by approaching them with "beginner's mind".