Recorded: April 13, 2014 — Language: English
Sometimes, the code you need just isn't available in Python, but someone's written some code in another language that solves your problem. What options do you have for interacting with this external code from within your program? We'll examine how to call external binaries, what happens behind the scenes at a systems level, and how these implementation details affect performance and memory usage. In the second part of the talk, we'll discuss the different options for more tightly integrating external code in the form of a C library for better performance and control.
Recorded: April 12, 2014 — Language: English
Data is everywhere! And most of the time, the best way to find what you want in a pile of data is to search it. In this project-based tutorial, you'll get an introduction to the basic theory of search and write a program to index and search a collection of Wikipedia documents using the Whoosh library. You'll leave with the ability to add search functionality to all of your own projects.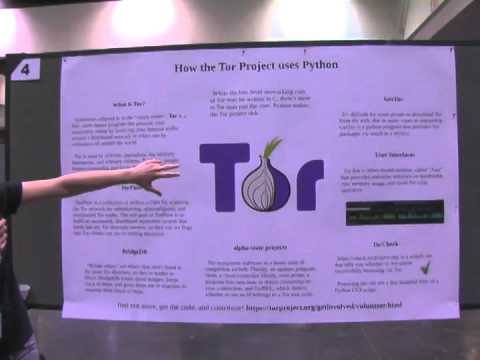 Recorded: March 11, 2012 — Language: English
While the Tor client software itself is written in C, there's more to the Tor project than just the core client. Come see how the Tor project uses Python for network analysis, metrics, and various front- and back-end services.