Help us!
Take some time to transcribe PyCon 2014 talks! Click on the "Share" button below the video and then "Subtitle" to get started.
Recorded: March 15, 2013 — Language: English
Overview of how the Public Broadcasting Service streams video online. Learn how PBS uses python and other services to provide video streaming online. Talk will discuss lessons learned, explanation of video formats, and experiences with mobile device support. Talk will include recommendations for others to easily adopt similar practices to quickly host their own online video site.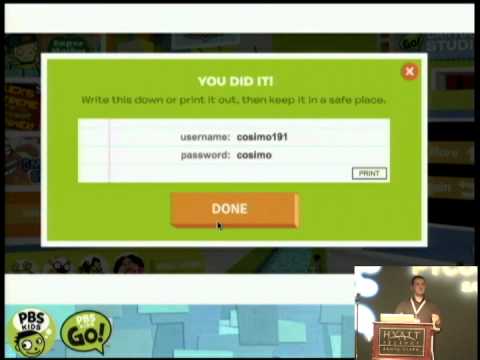 Recorded: March 9, 2012 — Language: English
Our challenge was to create a login system for little people who might barely read, maybe no email, perhaps no home computer. And we had to watch out for privacy laws - especially tough for minors. But these kids want to play games, write stories, and create online avatars to share and compete against their buddies. Listen to how we developed the PBS KIDS login and moderation system in Django.