Rackspace is rolling out a new service to allow your cloud to scale on its own, called Auto Scale. Built on Monitoring, Auto Scale allows you to grow or shrink your fleet of resources as demand changes.
pyrax, a Python package for working with OpenStack-based clouds like Rackspace's, just released Auto Scale and Monitoring support with version 1.5.0.
I'll show how you can use pyrax to deploy servers and automatically add or remove them based on their usage.
Event:
ChiPy
Speakers:
Brian Curtin
Recorded: September 12, 2013
Duration: 00:40
Language: English
Last updated: September 14, 2013
To a lot of people, the Python Software Foundation is a black box. After years of being on the outside of the box, a few years on the inside have given a good look at what this foundation is and why it matters. Come see what the PSF is about, what it's doing, and what you can do to help.
Brian will cover the September 29th release of Python 3 (3.3.0) including some highly technical details and importing information for the casual users. He will go over some of the particular Window's stuff while leaving the talk's focus on an assortment of cool stuff.
Event:
ChiPy
Speakers:
Brian Curtin
Recorded: October 11, 2012
Language: English
Last updated: January 29, 2013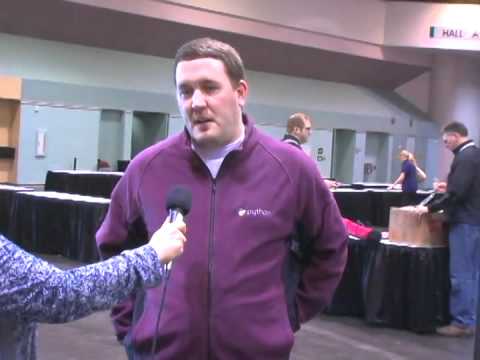 Formed in 2010, the PSF Sprints committee set out to support local communities getting together to make great software by funding their sprints with up to $300 USD. No matter the project, the PSF wants to help you contribute to the Python ecosystem. Come see what we're doing, how we're doing it, who we've supported, and see how you can take part as well.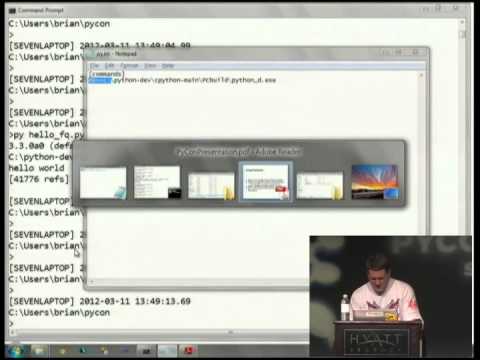 With nearly 1.5 million downloads per month, the CPython installers for Windows account for a huge amount of the traffic through python.org, and they're the most common way for Windows users to obtain Python. Take a look at what's going on with Python on Windows and see what the road ahead looks like for Python 3.3.