Plenary: Morning Lightning Talks covering GeoDjango, Zope, Launchpad, JSOT, AppEngine, StackOverflow, Miro, zc.buildout and RPM, ham radio, Plyne, GozerBot, picking tools, and stop watch.
Event:
PyCon US 2009
Speakers:
Adam Fast
,
Charles Severance
,
Christopher Allan Webber
,
JIm Fulton
,
John Hampton
,
John Mulder
,
Justin Bronn
,
Martin Faassen
,
Paul Hummer
,
Richard T. Saunders
,
Roberto Allende
Language: English
Last updated: January 29, 2013
What needs to happen to finally offer a first-class packaging experience to Python users? Several of the people working directly on that problem will be here to answer your questions.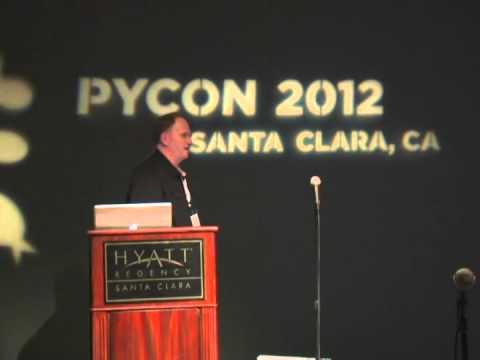 When a web application is large, it's a good idea to send different kinds of requests to different servers to reduce the content corpus managed by each server. A decentralized load balancing-based approach is presented in which each application server keeps track of what it's good at and presents its resume to load balancers, which use application server resumes to distribute load.
Event:
PyCon US 2011
Speakers:
JIm Fulton
Recorded: March 11, 2011
Language: English
Last updated: November 24, 2013