Recorded: March 17, 2013 — Language: English
The logging module is one of the more complex areas of the Python standard library. In this talk you will learn how to leverage loggers, formatters, handlers and filters. In addition you will learn how to use dictConfig and other formats to manage logging settings for your applications.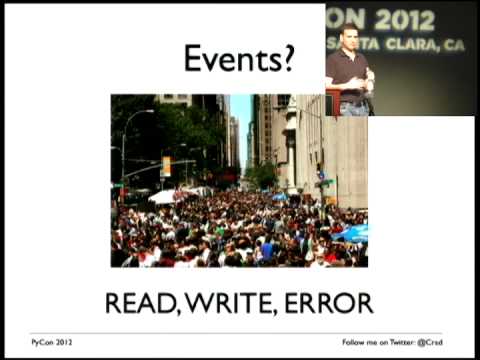 Recorded: March 11, 2012 — Language: English
Tornado, often thought of as a web development framework and toolset is built on top of a protocol-agnostic IOLoop, presenting an alternative to Twisted as a foundation for asynchronous application development in Python. This talk covers the Tornado IOLoop, its features and the process of writing drivers and applications using it.
Recorded: March 11, 2011 — Language: English